The Stapfer-Enquête: Website
The Stapfer-Enquête is a survey of the school situation in the Helvetic Republic.
A team from the University of Bern transcribed the handwritten responses to the Stapfer-Enquête and compiled them into a database. They have now been complemented by information about the historical context and made available to the public on a website. Once the publishing project was complete, the Federal Archives secured the data, database and website.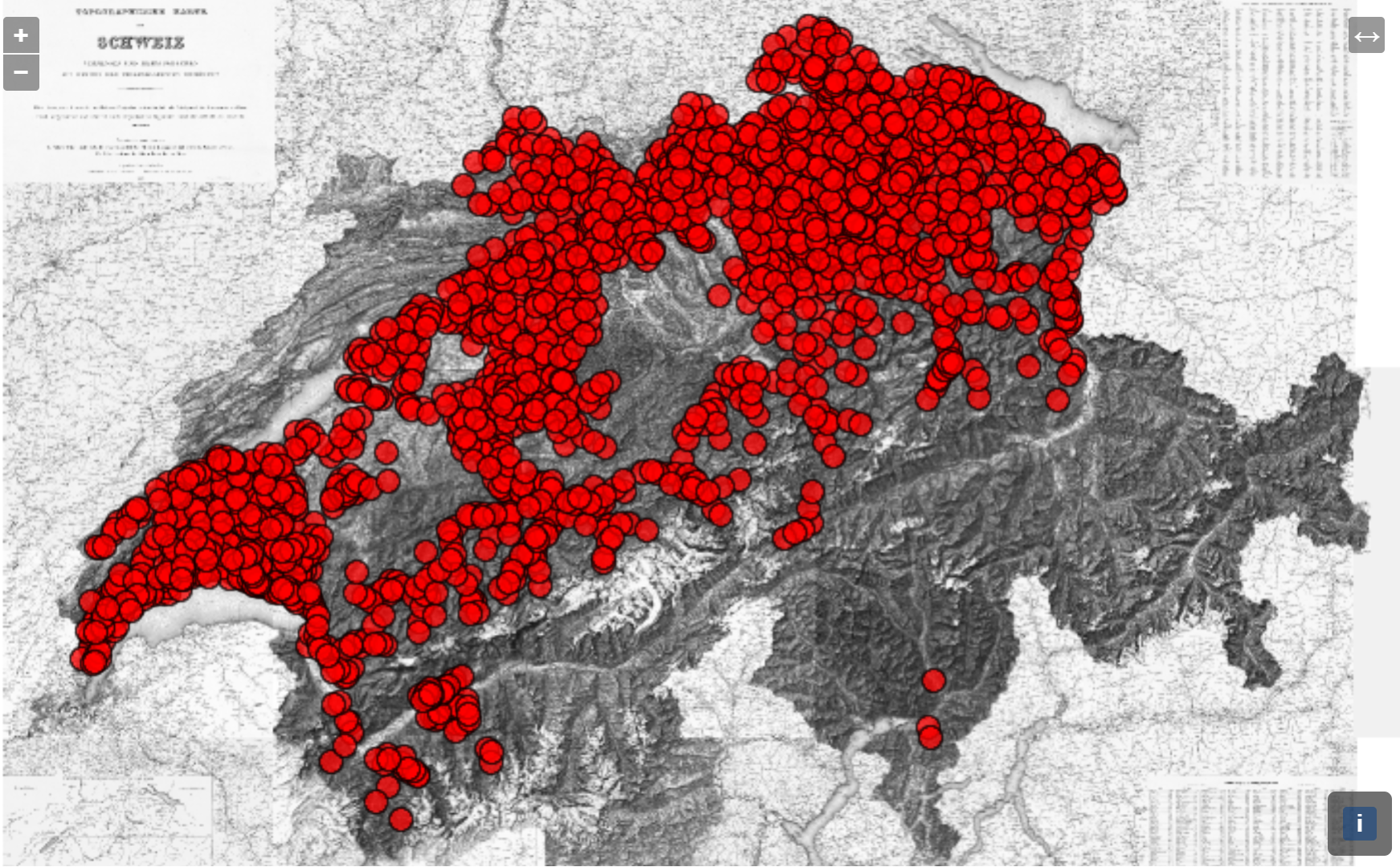 How to use the app
The website app can be used to search the transcripts for school locations. The results are complemented by information on the church commune and canton in 1799, the place and/or ruler in 1750, and the commune and canton in 2000.
The transcripts and original sources are also available as PDFs, along with an instruction video.
Data source
Information on the data source and access to the raw data are available at "Stapfer-Enquête: data source".